How to use Smart FTP to upload web pages
Step 1:After started Coreftp, a setting page will appear.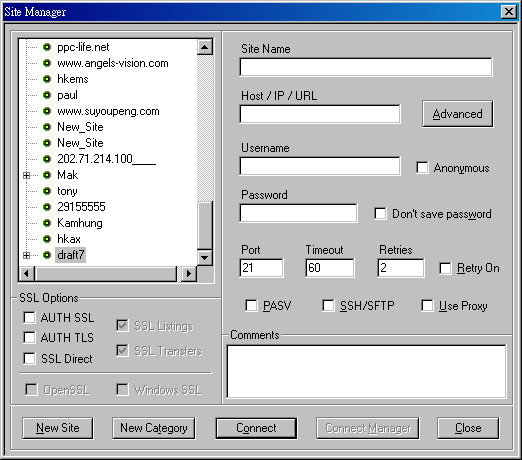 Step 2:Then, fill in the following information:
Site Name : You can input a site name for identification.

Host / IP / URL:Your Domain Name (Should not leave blank)

Username : Your Login ID or User ID (Should not leave blank)

Password : (should not leave blank)

Do not click Anonymous

Keep the Port as 21 (default) unless specified

Click the Connect button to make connections with that server.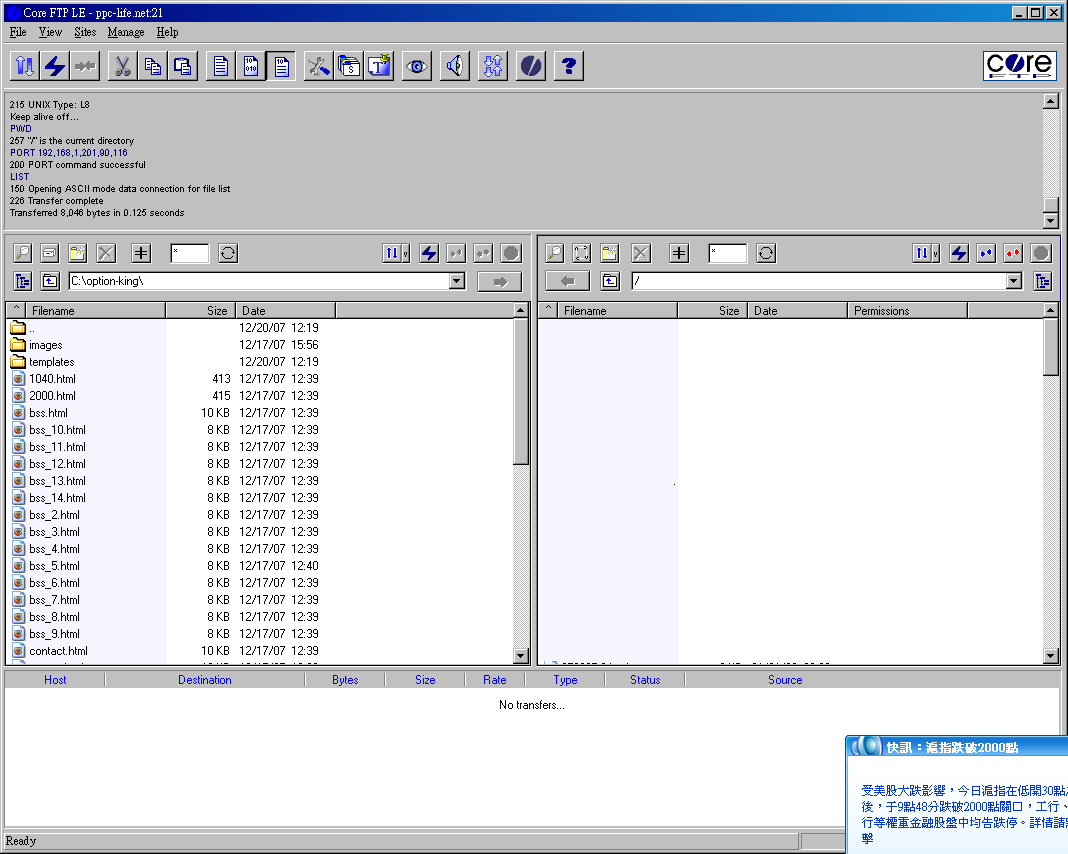 You may see something similar to the following figure after the connection is made.
Files / web pages must be put inside the public_html directory.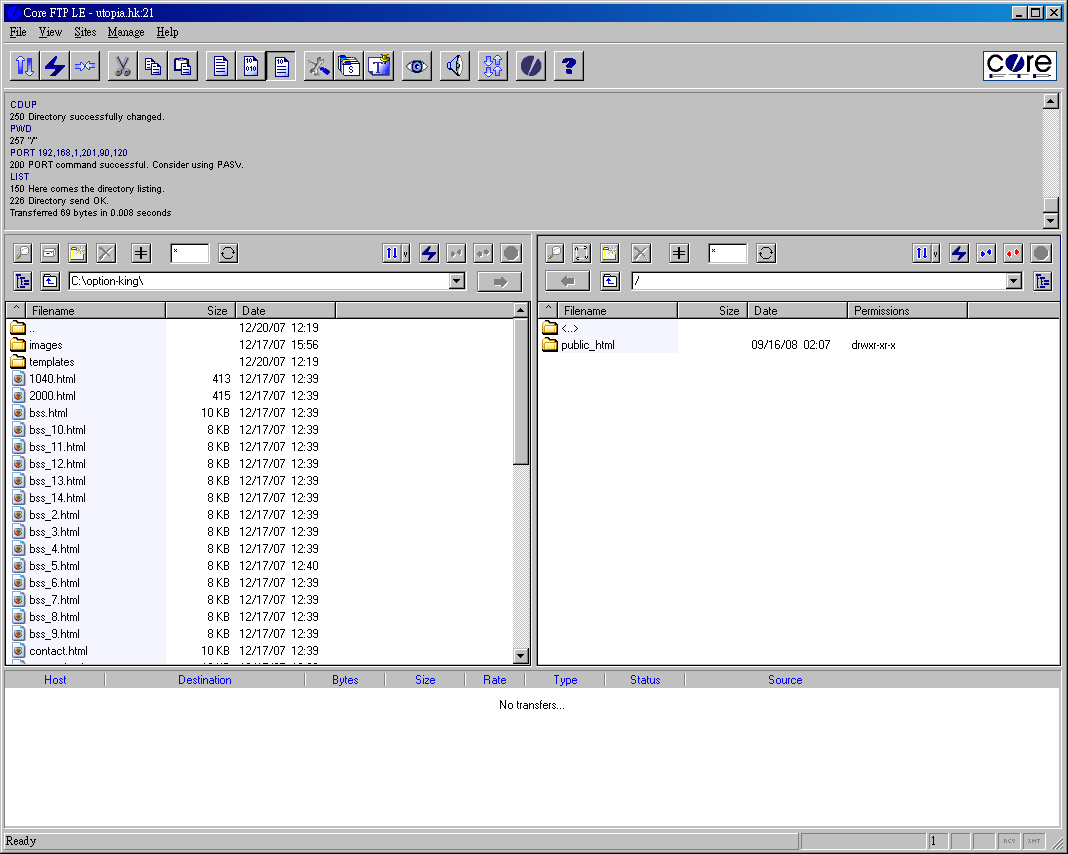 Step 3 : Inside the public_html directory, you can directly drag files / web pages from the local browser to it. If upload is done successfully, a new file is shown in that directory. (as shown in figure)